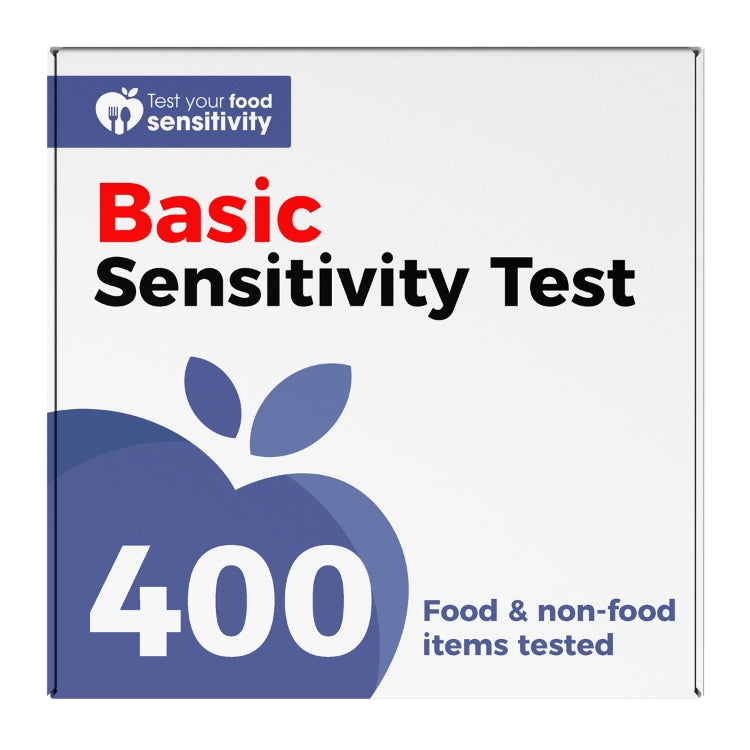 Do you feel bloated, tired or get headaches, rashes, stomach pains?
If you regularly experience one of the listed unpleasant symptoms, you or a family member may have an intolerance or sensitivity to a particular food or non-food item.
Food intolerance is typically linked to digestive issues with certain food groups such as dairy and gluten. We can help identify food intolerances or sensitivities.
Food Sensitivity Tests 900+ food intolerances / sensitivities including foods within categories such as Cheese, Dairy, Gluten, Fruit & Vegetables, Fish, Meat, Nuts, Metals, Vitamins, Additives, Gut Health plus more.
Redemption Instructions
-Purchase Redemption Code

-Navigate to supplied link

-Enter Personal Information

-Enter Redemption Code and Submit Details
Fine Print
Limit 1 per person, may buy 2 additional as gifts. Redemption is required online, enter codes into the coupon code field at the checkout.
This test and related information provided do not make a medical diagnosis nor is it intended to be a substitute for professional medical advice, diagnosis or treatment. Always seek the advice of your doctor or other qualified health provider if you have a medical condition or with any questions you may have regarding a medical condition and/or medical symptoms.The test does not measure type IgE allergies. IgG mediated responses, or true allergies.
View Full Terms & Conditions