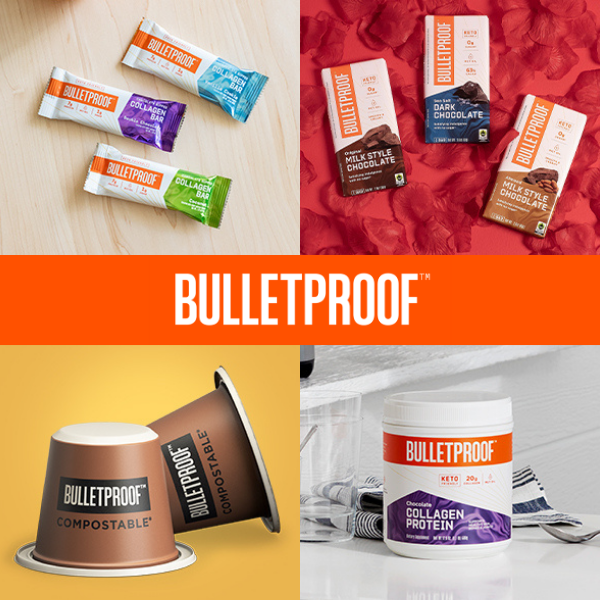 20% Off 1st Order
Save 20% Off Today!
Click below to claim 20% Off!
Save 20% Off Your First Order!
Redemption Instructions
Follow the link & fill your cart with delicious & healthy Bulletproof products!
Enter your code during checkout.
Place your first order & receive 20% off!

The Bulletproof Difference: Reinventing what it means to fuel your mind and body.
Bulletproof creates products that fuel your path to greatness and help you feel your best! Enjoy clean coffee, keto-friendly snacks, and proven supplements - All products are made with carefully selected ingredients and are non-GMO and Soy, Dye, and Gluten-Free!
View Full Terms & Conditions