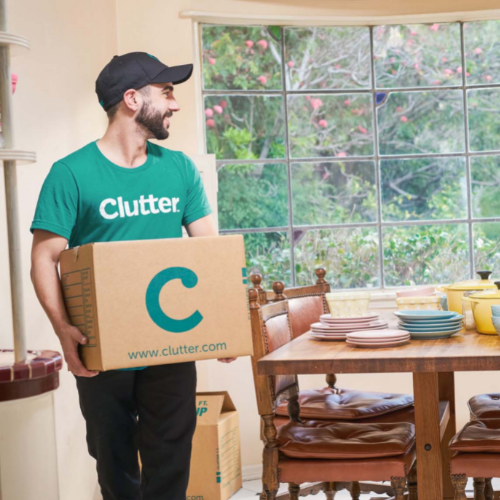 PAY ONLY $175 FOR $350 TOWARDS STORAGE PLANS WITH CLUTTER! 50% OFF! 

Clutter Storage

Clutter's on-demand storage service means their professionally trained movers come to you, pack and store your belongings, and return them whenever you want. Clutter photographs and categorizes each item in your catalog, so you always know what you have in storage. You can request any items back with the click of a button, and Clutter's professional team comes to you. With a variety of storage options from 5'x5' to 10'x50', you can pick the size that best fits your needs.

Clutter also offers a traditional storage experience in New York, where you can lease a unit and move items in or out of storage yourself. With climate-controlled units and 24-hour surveillance, you can feel rest assured that your items will be safe. Clutter also provides free move-in shuttles if you need help getting your items into the unit. 
Included:
Low monthly rates

Online photo catalog of your items

Moving & packing help is available

Flexible pickups & deliveries

Clean, temperature-regulated warehouses
About Clutter
Clutter is a one-stop-shop, providing the most affordable, flexible, and reliable moving and storage services nationally.
View Full Terms & Conditions