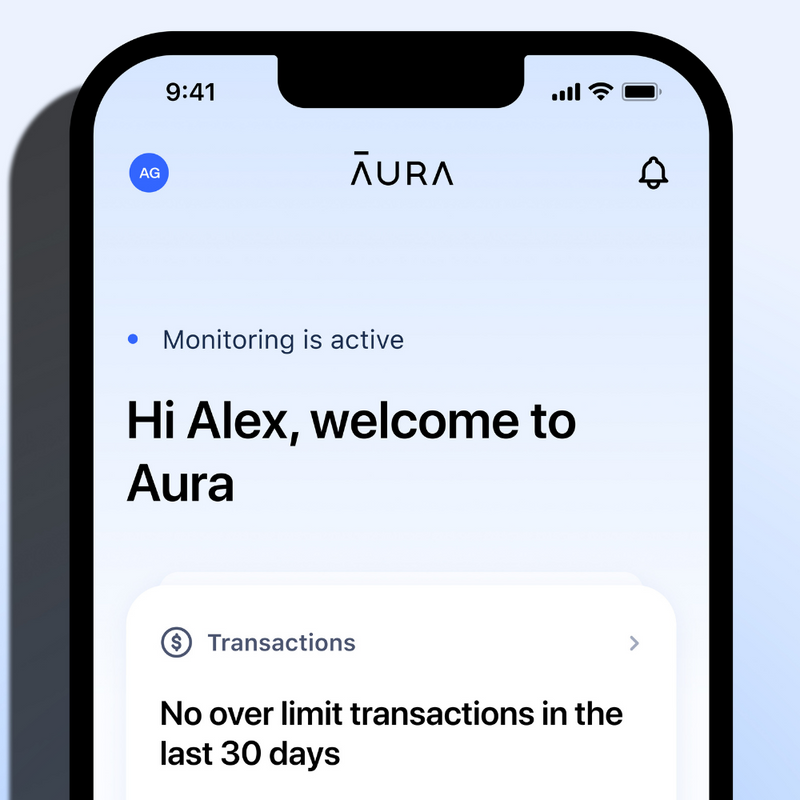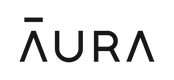 Identity Theft Protection
Save up to 50% on Aura - Rated #1 Identity Theft Protection Service*

Identity theft isn't cheap - 
In 2021, U.S. FTC reported $5.9B was lost to identity theft and fraud 
(+79% increase from 2020). Protect yourself now for a fraction of the cost with Aura.
What it is:
All-in-One Digital Safety for the Whole Family - Proactive digital security that helps protect you and your family from identity theft, fraud, and online threats.

Up to 4X Faster Fraud Alerts than Competitors:  Get near real time credit fraud alerts³.

Try Risk Free:  60-day money-back guarantee². 
What is included: 
Online & Device Security, Identity Theft Protection, Financial Fraud Protection & much more!
$1M Identity Theft Insurance:  All plans comes with insurance to cover eligible losses and fees due to identity theft1.

Dedicated, U.S.-Based Customer Support:  Experienced agents will help you fill out forms and navigate institutions to resolve your incident quickly.
How to get protected:
Click "Get Protection Now" & select your Protection Plan

Enter your email to follow account creation & signup steps

Once signup is complete, you're on your way to being protected with Aura!
1 Identity Theft Insurance underwritten by insurance company subsidiaries or affiliates of American International Group' Inc. The description herein is a summary and intended for informational purposes only and does not include all terms' conditions and exclusions of the policies described. Please refer to the actual policies for terms' conditions' and exclusions of coverage. Coverage may not be available in all jurisdictions.
‍2 60-day money back guarantee is only available for our annual plans purchased through our websites or via our Customer Support team. You may cancel your membership online and request a refund within 60 days of your initial purchase date of an eligible Aura membership purchase either through your Aura Account Membership portal or by calling us at 1-855-712-0021. If you signed up for Aura through a free trial, then your membership purchase date will be the date you signed up for your free trial, and you will have 60 days from the date you signed up for your free trial to cancel and request a refund. If you switched to a new annual plan within 60 days of your initial Aura annual subscription, you may still qualify for the Money Back Guarantee (based upon your initial annual plan purchase date).
3 ath Power Consulting, 2018
* Rated #1 by IdentityProtectionReview.com as of Dec. 2021.
View Full Terms & Conditions